LIGHTNING PROTECTION FOR TREES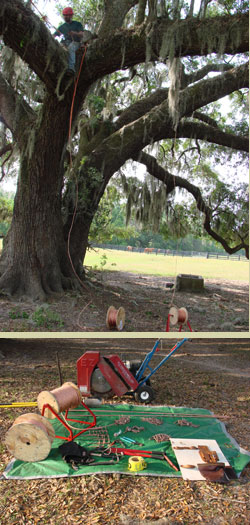 Lightning strikes can damage trees and cause significant property loss. We install lightning protection systems to help mitigate the effects of lightning strikes on trees, particularly high-value trees and trees that are close to buildings.
Learn more about our lightning protection service and how to prepare your trees for storms on bartlett.com.