TREE CABLING AND BRACING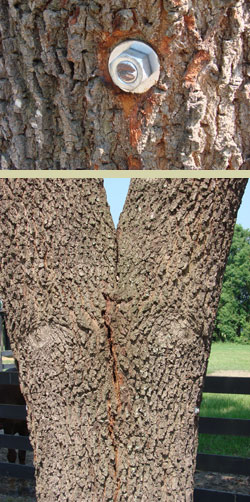 Most trees grow straight and true and need little but directional pruning to keep them growing in the proper manner. Some, however, grow with weak lead attachment points and occluded or bifurcated trunks. These are the trees that can benefit from cabling and bracing.
Learn more about our tree cabling and bracing service on bartlett.com.