STORM DAMAGE RESPONSE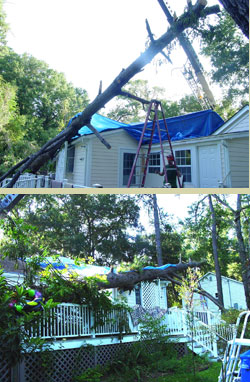 The Lowcountry is no stranger to sudden squalls or well tracked storms. Preservation Tree Care is ready! We have an ongoing commitment to communities like Habersham and Newpoint to clear their streets in the event of a storm and we have an equal commitment to our customers to do all we can in your time of need. In the event of a storm, we'll be there when you need us.
Learn more about our emergency tree service on bartlett.com.


TREE PRUNING
ROOT FERTILIZATION & MYCORRHIZAL SOIL INNOCULATION
CAMBISTAT GROWTH REGULATOR
PRE-CONSTRUCTION TREE SURVEYS
TREE CABLING AND BRACING
LIGHTNING PROTECTION FOR TREES
COMMUNITY SERVICES
TRAINING
STORM DAMAGE RESPONSE